Mastering your Feminine CEO – Melisa Keenan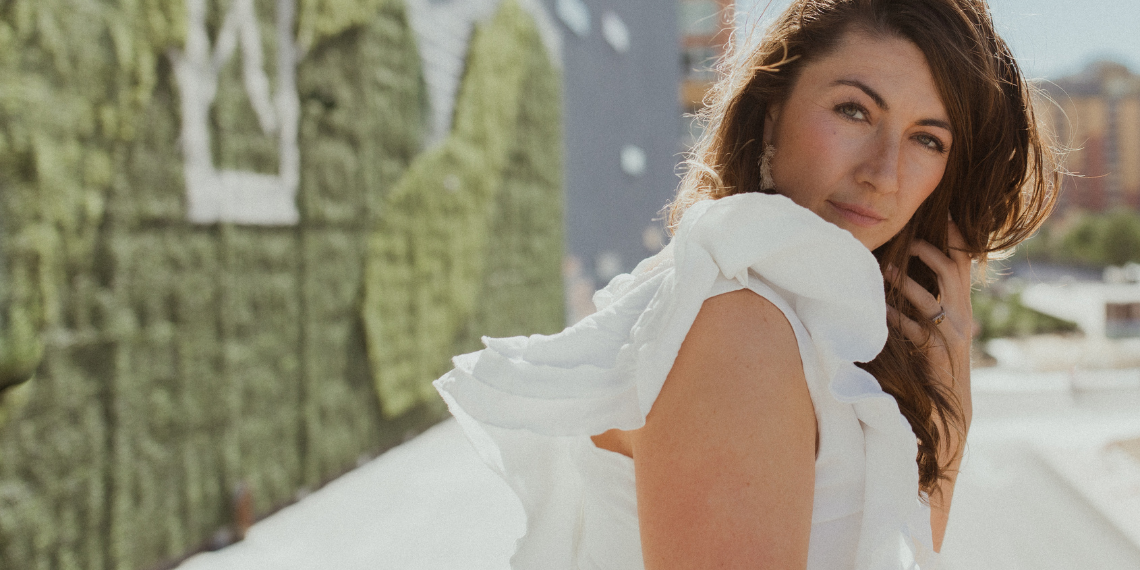 Chronicles of the High-Powered Female CEO
We've all been sold a man's model of how doing business has to look to create success, whether as the CEO and founder of her company or in high-level management positions at her corporate job.
However, this model for most women leads to burn-out, fatigue and overwhelm because it tries to compartmentalise the heart, soul and family out of the woman, leaving her at a disadvantage and actually disempowered in the long run.
What is needed is not more doing, but instead more being; a new approach where intimacy and feminine energy take the lead as she learns to master her feminine CEO.
The Current Model: Her capacity is truly remarkable, but at what cost? 
She gets up and hits the ground running. She must do the whole thing the man's way; hustle to claim her stake in a man's world, doing her best to compartmentalise her business like men do, no time and space for emotion, back to back meetings and she is in charge of it all.
She is the driver of the entire operation.
A problem shows up, she handles it.
The buck stops with her. The operations stop with her. The financial decisions stop with her. She is carrying the entire empire. She directs the team, and no one cares about her business as much as she does.
The clients and lenders come first; no matter when they need her, she is there.
Personal Workouts?
It's on the list, and usually at the bottom.
Relaxation happens only on the weekends, and only if things ran smoothly the week before. Most of her mental capacity is focused on where the next sale, client or funding is coming from. She does all the 'hunting and killing'.
If a deadline needs to be bumped up, let's have coffee for breakfast lunch and dinner and get this thing done. Doing more, more, more, and it provides exponential results. The business is thriving.
But they never told us how long this is meant to work.
How long before this whole thing crashes and burns.  That's what they never told us.
There is no switch off from work-mode like a man does, women don't compartmentalise.  There are no nice and tidy buckets to put things in, it all goes into the same pot.
Doing it all…
Running mascara, mixed with the energy bar for breakfast on the drive to work, when she was late because her kid woke up last night with chicken pox and she has an 8AM interview, she holds a zoom conference on the drive home at the end of the day, stealing 2 minutes of silence in her car to come in to a messy house because the nanny called-in today and she has dinner to make, homework to sign-off and she is supposed to feel sexy after that and want to spend time with her husband?
We don't even have the energy for anything besides our business, and HOW COULD WE?! The demands and pressure, the hustle, burn-out and fatigue become all-consuming.
Heaven forbid we have a life event, like a family death, or even a wedding while running a business. There is no space for that. It's game-face only.
We certainly don't have the happiness or fulfilment that we want, it's a whole lot of money with no time or energy to enjoy it… at least not fully. We all know those vacations where we spent half the time putting out fires from the day's emails.
In her 40's & 50's she finds herself completely crashing with adrenal fatigue. Not to mention the law of depreciating returns; her same level of output is no longer producing the same exponential results. She does more, but it doesn't create the results it used to.
But look, she is a woman, and women make it happen.
There's no challenge she can't face. Women get it done. She puts on her game face and she figures it out.
But all of this comes with a huge cost.
The Problem? It's not about what you're doing
As women, we are not employing our most powerful tools. I am not talking about tools like another strategy or another system. We have all the strategies and systems we need.
We don't need another strategy; we need a next-level tool. This is less about what we're doing and more about who and how we're being.
We don't need another solution from outside of ourselves, we need to draw on the resources from within.
We need to master our feminine CEO.
The Vision: Master the Feminine CEO
Let me paint a picture for you, from speaking to hundreds of high-powered feminine CEOs.
"I wake up excited and open to my day and spend time delighting in my books, my family, and even my body before even thinking about work. I come into the office feeling refreshed and excited for what the day will bring. I sit in my CEO chair like the throne I belong on, like the queen of my business. My team takes ownership for their divisions and they come to me with prospects, opportunities, operations, innovation, and they are ready to serve.
Instead of all that push energy, the business is flowing through me, and I am simply in charge of holding the bigger vision and being in my radiance as the face of the business, the heart and soul. I show up where I want to, and in the places I don't want to, I have teams and systems to support me.
My team and I have visioning sessions and we each care about each other's visions. Not just our professional lives, our whole lives. There is no more pressure to compartmentalise.
For example, Suzy's goal is true quality time with her kids because that is what fills her cup, so she goes home at 2:30pm every day.  As a result, she shows up focused and energized for the company, not distracted and fried.
And we are all thrilled to see Vanessa's sparkle in her eyes because she has decided to start dating again. I notice when we are all engaged and care about each other, the whole team is more enthusiastic, even the men.
With less push and less demands on me, my business runs on autopilot under my vision. I have gained substantial ground doing less. I have personally done half the energetic input with double, triple, even quadruple the results and output.
I have time off, lots of it. I create my lifestyle around my business, not the other way around. My business works for me, not me for it.
And in my time-off, my life is filled with pleasure. I feel like the Universe is continually asking me how much pleasure I can possibly stand! I have time for my relationships. You can find me rolling on the ground with my kiddos in hysterical laughter, enjoying unplugged time with my honey, meditating in nature, and doing the things that I love to do.
A manifesting power couple
I enjoy the money and flow we have created in our life.  In fact, I would even say in my marriage, we are a power couple. We have amazing sex, we manifest through orgasmic pleasure and know each other so deeply. We harness the soul of our marriage and the power that exists when two individuals come together in purpose and commitment, love and intimacy.
I know secrets to manifesting and I know that when my energy is on high vibe and full, the energy of the company is too. It has become my sole purpose to preserve and protect my divine feminine energy so that I can show up every day in service to my team, my family, and fulfil my own desires.
My life is magical and I feel it in every fibre of my being."
Can you see it? This is not a fairy-tale!
Every day, more and more real women are waking up to this reality.
And you can too.
Getting started as the Queen You're Meant to be:
You are a powerful woman at your very core, which is why you have created an empire and hit the goals you have.
But there is a better way. There is a way to access your inner-wisdom and intuition, and harness the power of the Universe to flow in your favour.
There is a depth and fulfilment begging you to receive. On the other side of this, your business moves faster, not slower.
Ask yourself some of these introspective questions to get you started:
Am I satisfied with my health, wealth and happiness?
Is it possible that I show up in predominantly masculine energy and that this is not allowing me to fully access my power?
Is it possible that I have allowed myself to be tricked by the current climate for business owners, and there is an easier way to run my business where I can create more quality and quantity of time-off for personal fulfilment?
What has prevented me from accessing this already?
What am I afraid I might lose if I allow myself to access my 'feminine-being' and release some of my 'masculine-doing', trusting that others can do it?
What would experiencing more intimacy in my life and relationships create for my business?
If the idea of mastering your *Feminine CEO* has piqued your interest, I invite you to come and follow the conversation in my interview series, Chronicles of the High-Powered Female CEO, where I exclusively interview 7+ figure businesswomen, giving them space to talk about what they have traditionally not been allowed to talk about on their road to success.
Melisa Keenan helps high powered female CEOs use their feminine energy as a 10X growth strategy. Her clients produce more while doing less by mastering their 'Feminine CEO.' She is a keynote speaker, USA Today Bestselling & International Bestselling Author and the go-to intimacy expert for businesswomen.