Maintaining high standards in online Accredited Coach training – Steve Payne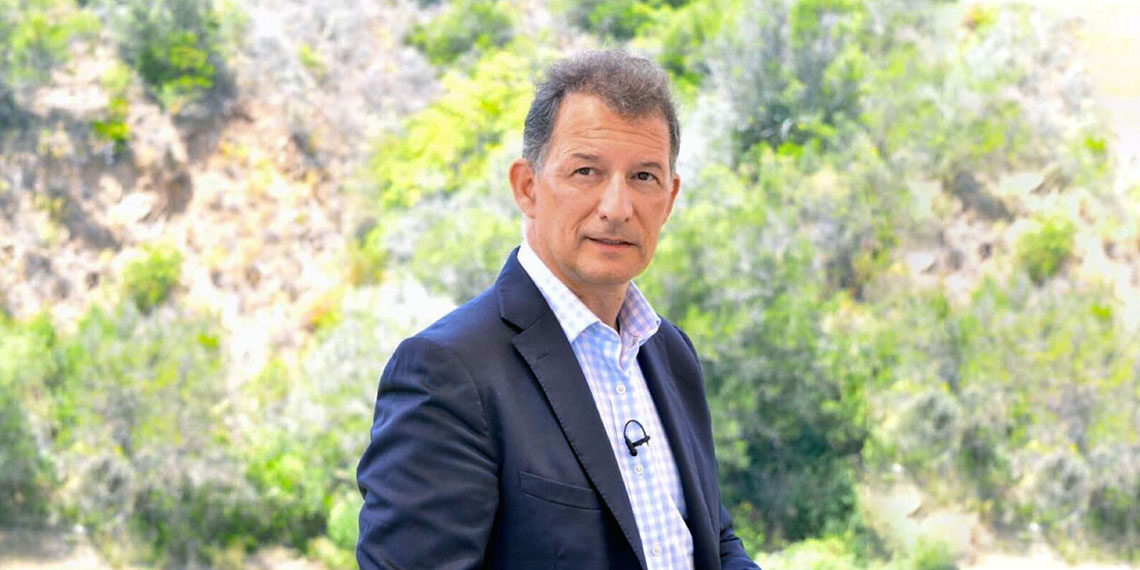 We have seen how the events of 2020  have changed communication and training perspectives greatly, and this is also true in the coaching and NLP training industry.
Many new coaches are entering the coaching space during this unprecedented period of change created by the COVID-19 pandemic. It is important to offer these new coaches robust accredited coach training so they can add to the standards and reputation of coaching globally and serve people and organisations more powerfully. Social distancing has provided many challenges to achieving this goal.
Technology and coach training
I sit on the External Verification Panel for the Association for Neuro-Linguistic Programming (ANLP), and online versions of NLP training is a debate we have been having for some time now. The issue has not been so much one of technology (although the technology must adequately support the learning experience); it has been about the preservation of the quality of training delivery, materials, and student support.
There is an important difference between self-paced online training and 'live-online' training. Self-paced online training lacks the personal interaction that adds so much to the learning experience of the student, even with attached 'Facebook Live' style support. 'Live-Online' environments, especially Zoom with its additional features such as breakout rooms, chat boards, and whiteboards, have proved themselves to be worthy alternatives to classroom-based training.
To ensure the personal touch between the training facilitator and the student is maintained, we have set a maximum of students per group for live-online training – 8-students per course in our case. This allows the facilitator to work at the individual pace of learning of each participant.
I know I am not alone when I express how impressed I have been at the effectiveness of live-online training. In particular, I have been amazed at how effective Zoom has been as a method to deliver 'live-online' training, with many of my students who started in the classroom pre-COVID lockdown and then moved online halfway through the training modules saying they actually prefer the learning experience 'live-online'.
Adding depth – NLP is the difference that makes the difference
To serve clients more powerfully, it is essential that new coaches develop deep skills for understanding their clients, as well as learning more typical coaching models. I have found that the levels of understanding and skill that NLP brings to coaching are a powerful differentiator when it comes to serving clients more fully and getting powerful results.
Why does NLP make a significant difference?
There are many reasons. NLP contains tools for understanding how each individual filters their experience to create their unique interpretation of that experience. One definition of NLP is that it is the 'Study of the Structure of Subjective Experience'.
It is this subjective experience and not a generalised experience, that dictates how a person reacts and/or responds to situations they encounter and/or create. NLP provides powerful tools to understand and work with many of the filters people use to create their individual experience, including an in-depth understanding of powerful influencers such as values and beliefs. Coaching needs depth and coach training needs to provide this level of depth to student coaches and those existing coaches who are looking to upskill.
The ANLP now accepts 'live-online' NLP training as a credible training delivery mechanism, provided certain criteria are met.
The Academy of Coaching and Training includes an Accredited NLP Diploma with our coach training, so our students graduate with an Accredited Certificate in Coach Training (ACCT) accredited by the Association for Coaching (AC) and an Accredited NLP Diploma, accredited by the Global Association for Neuro-Linguistic Programming (ANLP).
As always, it is not the certificate that is the point, it is the skills acquired in the learning process and how that adds to greater client success.
The tech is here to stay
When we do finally emerge from the restrictions of the current situation, the advances in the technology will leave an indelible mark on the training industry. Live online training  exploded in 2020. That explosion has forced many to embrace a new way of working. This new way of working has unleashed some amazing creativity that now provides the consumer with greater choice and flexibility without losing quality.
As one trainer remarked, the genie is out of the bottle and will not be going back. Now it's all about moving forward with passion, creativity, new ways of adding genuine value to the world whilst maintaining high standards and integrity. If you are looking to extend your skills into coaching and value high-quality training, I encourage you to explore this exciting new world of possibility!
Steve Payne is an International Executive Coach, Public Speaking Coach and Keynote Speaker. He is a coach trainer and founder of the Academy of Coaching and Training. 
Steve is one of the very few certified Master Trainers of NLP in the world and sits on the accreditation board of the Global Association for NLP. 
He brings extensive business experience to his training to enable new coaches to really understand their role as a coach and embrace the world of opportunity they are entering in order to create a thriving business as a coach.
To learn more about accredited live-online NLP coach training visit: https://bit.ly/33Ym85L