ICF chapter creates impact for coaches amidst Ukraine conflict – Marlene Thomas
One year ago, an unprecedented tragedy ensued.
Russia invaded Ukraine at five in the morning, flipping the lives of nearly every Ukrainian on its head.
The day-to-day activities of these civilians were suddenly a thing of the past. Schools closed, workplaces shuttered, families were separated, and nobody had any predictions of what the future would hold.
Instead, their focus had to redirect to coping with the full-scale wartime reality and defining new strength to keep living, not just surviving.
When a crisis of this magnitude occurs, it's natural to wonder how you can help.
In Washington, D.C., those of us at the International Coaching Federation's (ICF) regional chapter watched the war unfold on the news, struck with concern for our coach peers in Ukraine and fearing for their lives.
Larysa Homans, the past president of the ICF Ukraine Chapter who had since moved to Northern Virginia, placed a call to Marlene Thomas, president of the ICF Metro D.C. Charter Chapter, requesting help in supporting fellow coaches still located in Ukraine, and Ukraine Chapter coaches who had fled the country.
Her call launched a ripple effect that resulted in one of ICF's largest, most collaborative, and impactful chapter-led partnerships in history.
Naturally, we put our coaching skills to work and asked, "What can we do that will be most meaningful to our peers in Ukraine?"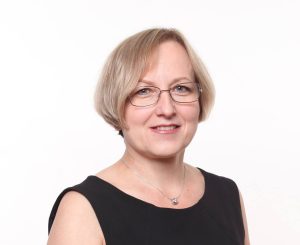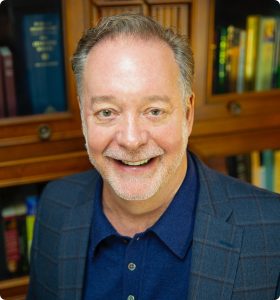 Impact During Tragedy
Homans reached out to her Ukrainian colleagues to pass on this question.
When the Ukrainian coaches came back requesting support in the form of peer coaching, the Metro D.C. Chapter mobilized quickly to spread the word, and the response from members was overwhelming. Within days, every member of the Metro D.C. Chapter Board had volunteered their time to offer coaching support to those coaches in Ukraine, all inspired by Homans' commitment to help and the chance to use their career to support positive social impact during tragedy.
While traditional methods of help in this circumstance would likely have warranted financial donations or support for refugee groups, these professional coaches found a way to utilize their unique skillsets to offer meaningful support.
Achieving Positive Social Change
The Metro D.C. Chapter already had a history of implementing environmental, social, and governance (ESG) policies, so its membership was equipped to find ways to use coaching to achieve positive social change.
Through Homans, the Ukrainians shared the need for meaningful and deep-rooted support to ensure morale and forward-thinking continued. Coaching offered the Metro D.C. Chapter a rare opportunity to use the skills they use every day to achieve social good and make a lasting impact in the outcome of these individuals' lives.
The Metro D.C. Chapter has a robust pro bono coaching program, but had never before offered coaching to a sister international entity. Their coach approach to navigating the process allowed them to work together and activate quickly.
Within weeks, 13 ICF coaches in Ukraine were receiving pro bono coaching in English from their peers in the Metro D.C. Chapter.
This initial program soon expanded to add small group coaching, initially in English and soon after, additional five groups with the support of the ICF Ukraine credentialed coaches, who volunteered helping as the Ukrainian translators.
Social Impact, Value and Results
One year later, the impact of coaching for social impact is clear in the program's results.
Throughout a 3-stage program, 35 Ukrainian coaches who expressed a need for this support have received it thanks to the partnership. From the Metro D.C. Chapter membership, 19 coaches engaged in volunteer efforts totaling 190 pro bono coaching hours. In total, the equivalent of over $76,000 of professional coaching was donated, not including the extensive administrative and organizational work that it took to get this program up and running.
However, the metrics of hours spent, and money equivalent invested do not signify the true value provided by this partnership. Coaching could not change the new reality that the Ukrainian coaches were faced with, but it did provide them with a constant source of support as they navigated through it.
While facing harsh challenges and shuttering their coaching practices, this sense of stability instilled great comfort. So much so, that the president of the ICF Ukraine Chapter asked to have his own coach from the Metro D.C. Chapter after seeing the impact of the program on his peers. While navigating one of the most debilitating and devastating challenges of his life, he knew the value in working with a coach.
Coping with Reality
The program participants expressed that it came down to the ability to share their experience, ultimately leading to a shift in their capability to cope with the reality they were enduring. Through coaching, the Ukrainians experienced a shift in defining emotional stability, strengthening professional focus, and seeing new opportunities in life and work. This led to a real impact on their quality of life.
Though many challenges still lie ahead, progress has been made.
A second, unexpected result of the program is that it has opened a door for new structures of coaching services and methods for collaboration across chapters within a membership organization like ICF. From chapter-to-chapter peer coaching, pro bono coaching, coaching across languages to support ease of participation and overcoming cultural barriers, this partnership provided proof of concept – coaching amidst tragedy can lead to positive social impact.
What will follow will be endless iterations of this program – whether in new chapters, organizations, and circumstances – but the impact and value will remain.
Connection and Compassion
The ICF Metro D.C. Chapter felt a personal connection to their peers in the ICF Ukraine Chapter, and through this, acted and showed its resilience. Homans' unique insight and compassion, staying strongly engaged with the Ukrainian colleagues, provided the Metro D.C. Chapter with an invaluable connection to inform the creation of this program in a way that was authentic to the needs of the Ukrainian coaches. Having that intimate understanding allowed the program to be shaped with an authenticity that propelled it to great success.
Paying it Forward
This program serves as a pilot for new approaches in cross-chapter cooperation. The Metro D.C. Chapter will serve as a mentor chapter for others interested in implementing similar and scalable efforts.
As a result, that one simple call Homans placed to us at the Metro D.C. Chapter, which paid forward into many more incredible human connections and an opportunity to lend support from one coach to another in a time of great need, will continue to pass forward to many more.
By: Marlene Thomas, former president of International Coaching Federation D.C. Metro Charter Chapter
Larysa Homans, former president of ICF Ukraine Chapter and co-leader of the Chapter's international partnership initiatives.
Kenny Leahman, former director of pro bono initiatives and current co-director of strategic partnerships at the ICF D.C. Metro Charter Chapter