Challenge to Change – Teresa Brooks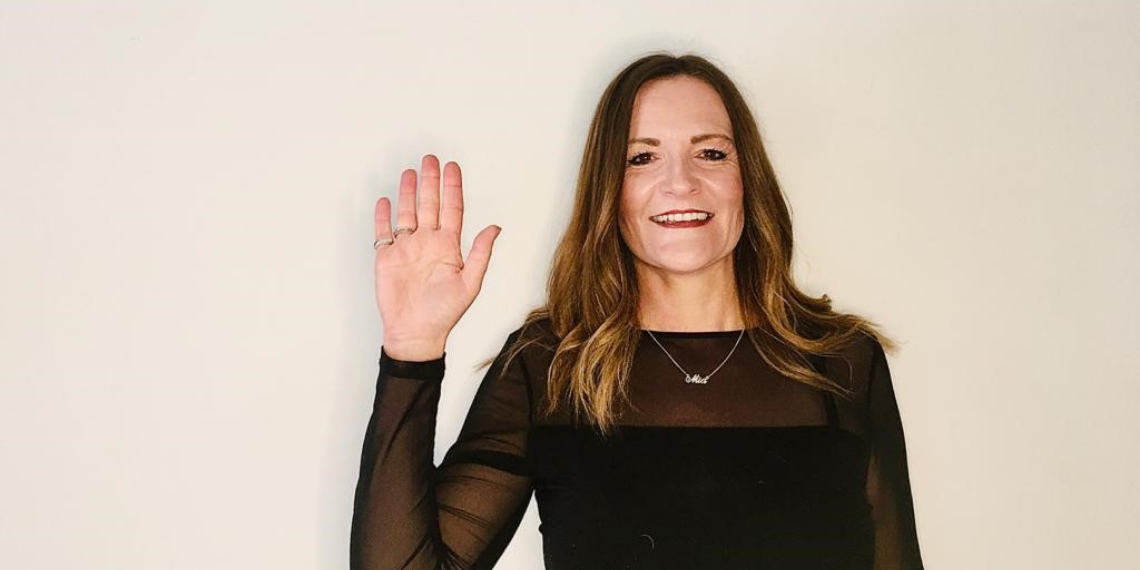 Choose Challenge to Change
On International Women's Day, social media is awash with empowerment posts for and about women.
Women supporting women and all that we are, challenging and questioning the world around us as we aim for equality and an inclusive world.
When we say International, is the intention for the world to celebrate or is it about inter-national women?
Women of all colour, culture and race being celebrated on this day yet when I looked for stock photos regarding International Women's Day specifically, I was greeted with stereotypical samples including much pink, many flowers and endless photos of white women.
This was more than a bit uncomfortable for me. I then had to search specifically for what I wanted to represent but it raised up, once again, the unconscious bias that exists everywhere.
Today is about challenge so I question – why is that?
We need to challenge before any change can occur.
Freedom and Privilege  
When we talk of empowerment, it's about encouraging the female voice, celebrating successes, promoting opportunities for all women in the world. This isn't always easy for many women and it's about women being able to discover their own leadership and their own voice and choices.
So, what does being a woman mean to me?
Firstly, I'm privileged because I am a white woman.
That is the first, most important acknowledgment for every white woman to make today. It's for us to know this, accept this, understand this and question what we believe, do and how we build our lives and businesses from this base of privilege.
After that, I have had the opportunity for an excellent education, I've had freedom of choice, I haven't been oppressed, I've been free to travel (alone), I live in the UK which offers healthcare, education, support to all. I've had, and continue to have, opportunity. I've always had food and water and a roof over my head. I've had great jobs where I have been treated fairly. I haven't been discriminated against in the workplace.
I am financially independent; I have money and the ability and access to make more – with no limits. I can also invest and spend that money as I wish.
I've been free to make my choices about marriage, motherhood and how I raise my daughter.
I can choose my own path and, even better, create that path.
Choose how to feel every day
That said, in the years that span my life, I have experienced sexism, in and out of the workplace, have suffered abuse, have been bullied, been controlled and those experiences were not empowering.
I make a point to remember every single day when I may feel less empowered for some reason within myself that I am, in fact, incredibly privileged and I have the freedom to challenge and make changes in my own life.
This is a still challenging world for many women but I am still incredibly proud to be one.
Women who still fight daily for their rights, equality, opportunity and, yes, they win and, yes, we unite to support this but there is a long way to go and it's our duty as women to seek all and every chance to make a difference and support other women in their quest as it is our united quest.
There has been such achievement, success, change for women in our world and it really is a collective responsibility that is starting to make this real difference.
Raising Awareness
So, for me, today is about is raising awareness.
As a coach who works with women starting and growing a business, I know awareness is the first step to change.
Coaching women from other cultures and countries has given me the opportunity to deeply understand the perspectives of these women as I support them to grow a business, change their lives, reprogramme their thinking, reconnect with their values and remove and replace beliefs that don't serve them whilst always working on fostering a mindset for growth.
I work on my mindset and what I believe every single day. I hold myself accountable for all I think and do and look to educate and challenge myself around equality, diversity and my own unconscious bias.
I see every single one of these women seeking empowerment in some shape or form and for them to achieve that is life-changing so if I can be a part of that with my purpose, then I become part of the solution not the problem.
I see many incredible women in the coaching industry who inspire me greatly and who also empower other women to help them to find their voices and inner power and champion them to achieve great things they never thought they could. I champion those same women on this very platform of  COACH because I'm passionate about opportunity, the possibility for change and sharing successes to inspire others.
The heart of a woman who has found her confidence, can speak up, can say what she feels, can make choices for herself and can find the way to free herself from any shackles and to grow, achieve and thrive in her place in the world, is a truly empowered heart.
Today is one day in 365 but it should be every day that we raise awareness, challenge, question and strive to make a positive difference for women.
Every day we will celebrate the achievements and strides of women around the world.
Every day we will call out inequality, gender bias and seek inclusiveness.
Every day we will be responsible for our thoughts and our actions and decide to take them- even when difficult.
Imagine the difference, the change, the impact and the joy that could come from this intention from every single person.
The theme of this year's International Women's Day is #ChooseToChallenge.
Be part of today by raising your hand up high to show you are IN and set your Choose To Challenge pose to share on social media using #ChooseToChallenge.
I'm IN. Are you?
Teresa Brooks is Founder and Editor of COACH Magazine and COACH Podcast, a certified Business Coach, NLP Practitioner and award-winning businesswoman.
Her mission is to support and champion the professional coaching and training in a (currently) unregulated industry.
COACH was created with a vision to Educate, Empower and Inspire the world to the power of change through coaching and to provide a dedicated space for professional coaches to unite, share and showcase.
In her own coaching business, she works with female coaches and service-based entrepreneurs to help to empower them, them transform their mindset, help them overcome imposter syndrome and limiting beliefs to build successful, profitable, values- aligned businesses.
https://www.linkedin.com/in/teresa-brooks-2b8a9967/